With Forest Rights Promises Broken, Who Will Telangana's Tribals Support?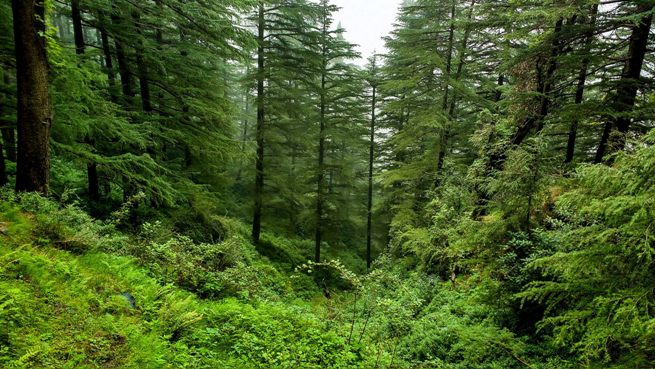 Telangana has also performed poorly on improving the welfare of tribals and other forest-dwelling communities, especially vis-à-vis their forest rights.
The Forest Rights Act (FRA) was designed to redress the historical injustice meted out to traditional forest-dwellers. Numbering 150-200 million in India, these people have been denied their rights over individual and community forest land in the past.
However, recent studies have highlighted how the FRA hasn't been implemented properly. Given that the FRA can be a particularly effective instrument, policymakers and lawmakers alike have been paying it more attention of late – in elections season. Politicians in Chhattisgarh and Madhya Pradesh, which recently went to the polls, have included FRA implementation in their manifestos.
Their counterparts in Telangana are likely to follow suit. Telangana was born on June 2, 2014, with a declaration to make it a 'model state' in every way. However, it is anything but. It has also performed poorly on improving the welfare of tribals and other forest-dwelling communities, especially vis-à-vis their forest rights.
Tribals make up 9.3% (3.28 million) of Telangana's population. Of the 119 assembly constituencies in the state, nine are reserved for schedule tribes. Similarly, forest land makes up 18.22% of the state's total geographic area. It also has Schedule V areas in Adilabad, Khammam, Mahbubnagar and Warangal districts.
According to the village-wise forest land record in Census 2011, the minimum potential for community forest rights (CFR) in Telangana is 3.95 million acres. However, far from making welfare a centrepiece of its governance, Telangana has performed miserably in implementing the FRA.
As of September 30, 2018, only 51.1% of the 183,252 individual forest rights (IFR) claims received under the FRA had been recognised. Almost 45% have been rejected and 4.09% are pending with the state government.
The performance is worse with the CFR. Of the total 3,427 CFR claims received, only 21.04% (721) titles have been recognised, 48.2% (1,652) have been rejected and 30.76% (1,054) are pending.
The FRA provides for 10 acres of forest land to be recognised under each IFR claim. However, in Telangana, the ratio is only 3.21 acres per title (300,284 acres of forest land against 183,252 titles).
In 2015, the state launched a large-scale afforestation programme called 'Telangana ku Haritha Haram'. It aims to achieve 33% green cover in the state by planting 230 crore saplings at an estimated cost of Rs 2,437 crore. It includes about Rs 399 crore from the Compensatory Afforestation Management and Planning Authority fund.
However, the high rates of rejection and pendency of forest-rights claims, together with afforestation in potential IFR and CFR land, violates the letter as well as the spirit of the FRA.
With the Telangana Rashtra Samiti keeping tribal communities' rights in the periphery of its governance discourse, who will the tribals support in the elections?